Anyone want to do a counter-protest in favor of Jo Jorgensen?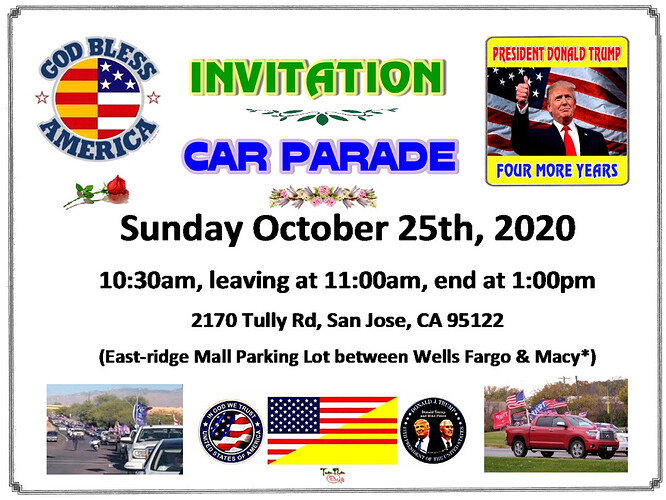 OverPass Rally 10.30.pdf (2.14 MB)
Red Wave Car Rally 11_1.pdf (1.38 MB)
Thanks, Richard.
  It's kind of hard to counter-protest a car rally, and all else being equal I'd rather promote Jo's campaign here in SF, but I'd be down for something on the peninsula or in San Jose if there's a good opportunity.
Love & Liberty,
((( starchild )))