This terrific 7-minute video from Berkeley highlights the violations of homeless people's property rights and misuse of tax funds by city government employees: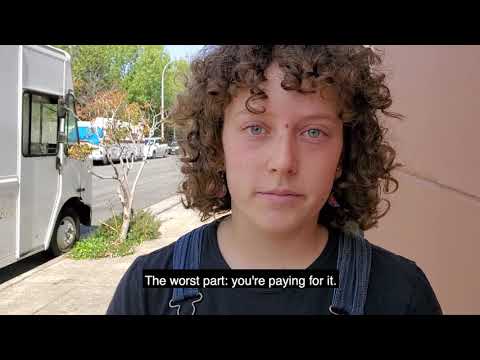 Similar stuff has gone on and probably is still going on in SF. I would love to record something along these lines about it. Anyone up for videotaping, or know someone you think might be? Either in SF or potentially elsewhere in the Bay Area, if you're in another local community?
Note that one of the listed sponsors is Copwatch, a police monitoring group whose mission of observing and documenting police abuse is right in synch with libertarian priorities.
Love & Liberty,
((( starchild )))