When is She going to show up for a LPSF livechat instead of softball vapid canned Q&As that never push the needle towards Liberty by design?
She probably doesn't want to waste time with unserious people who only care about sex work and showing their penises in public.
Or Angie only wants to waste her time on local LP affiliated Party Leaders — who drive the agenda for the grassroots & are her primary contacts — who actually have good ideas & are COMPETENT at attracting good candidates at & more than a "handful" of attendees to meetings YOU promote & run. ¯_(ツ)_/¯
I am confident that the #FREErangeSFnudistPIONEERS have more Openly Proud Public Mature Women & Male Fans on any given day than those who care to listen to You Whine & Cry À la a Petulant Infant than have reportedly, per YOU Chris Mendes, shown up at all the LPSF meetings so far this year TOTAL.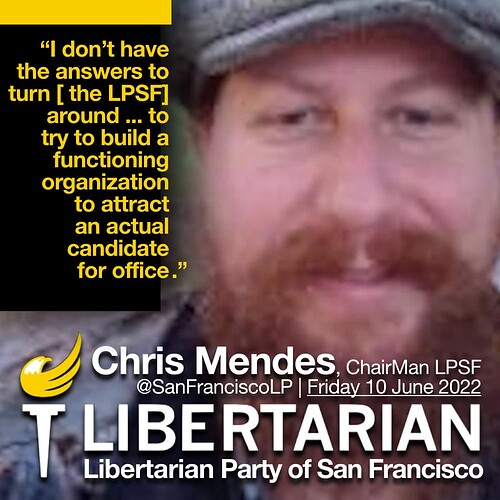 see you next weekend marty